Indigenous Twist Food Journey- Pop Up Dinners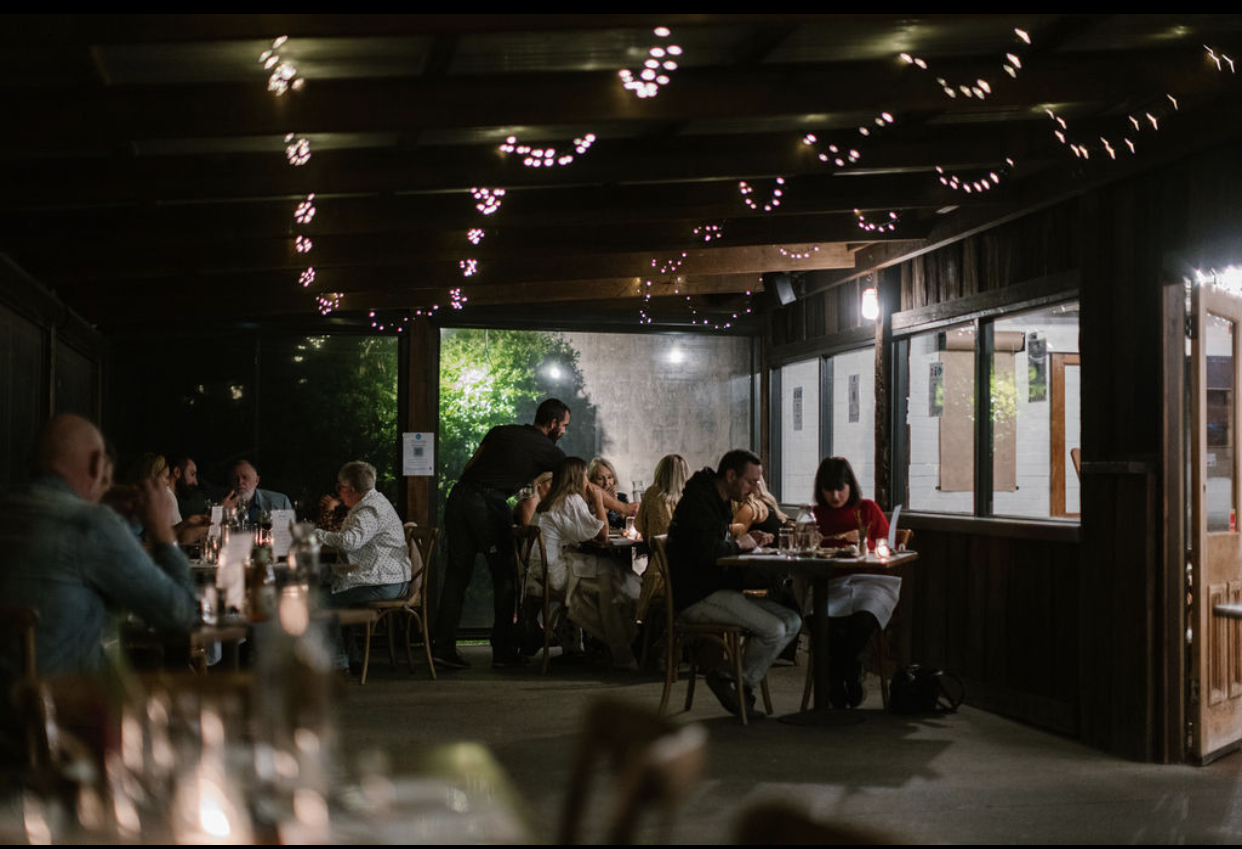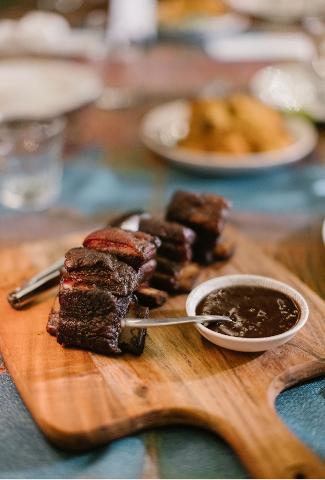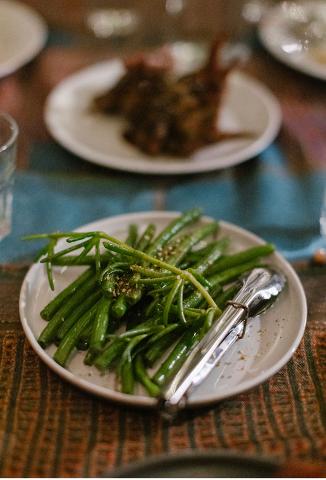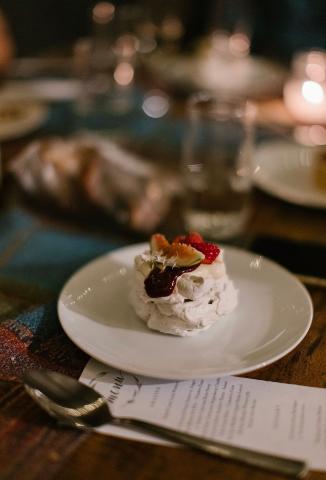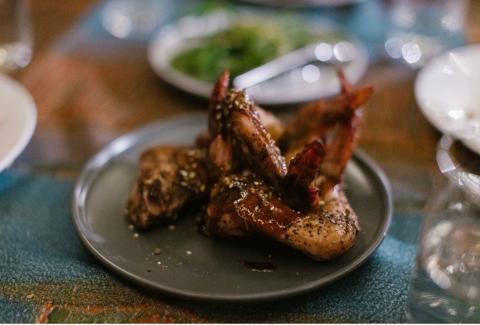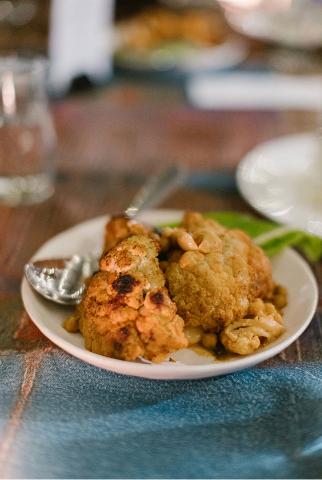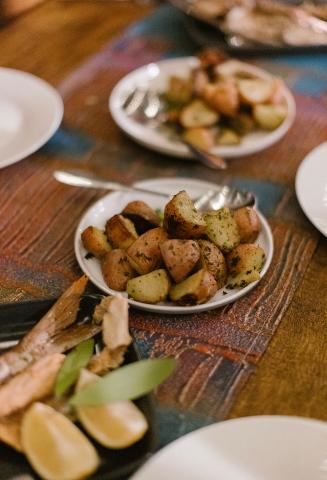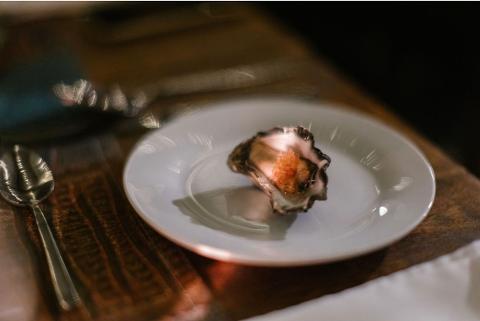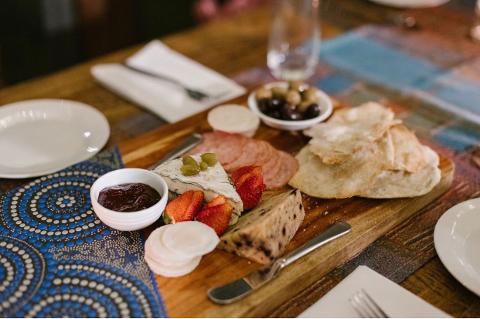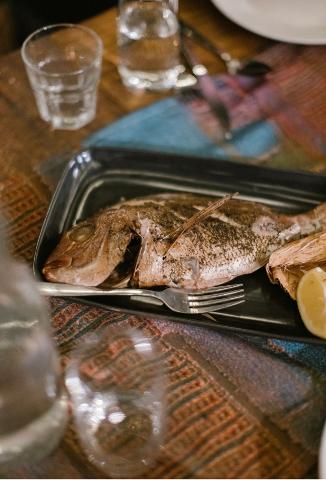 Duración: 3 Horas (aproximadamente)
Código de producto: PUDN
Indigenous Twist Food Journey- Pop Up Dinners




Time: Open 5.30pm for 6pm Start - Concludes 9pm

Table Sizes: Min Two (2) - Max Ten (10)
Mirritya Mundya Indigenous Twist want to take you on an exclusive Indigenous Food Journey.

We will be traveling around the Shoalhaven area to host our Pop Up Restaurants.

Come along to experience an immersive pop-up Indigenous 5 course food journey.

This pop-up dinner is set to display incredible dishes made with local & native produce with our Indigenous twist.
Dwayne will then welcome you with some traditional song. "When you sing up the old ways it always makes the food taste better."
Includes:

5.30- 6pm : Dinner night opens & seating.
6pm: Starters- grazing boards & the opening of the food journey.
7pm – 9pm : 3 consecutive Indigenous Food Journey Main dishes, followed by Desserts with a native influence, dish explanations & connecting cultural interpretations flow throughout the night.
Seating
Please be mindful of how seating is configured on the night, we have carefully set out and have a product & service plan for all guests attending and seating arrangements cannot be altered on the night. Please let us know in the special requests section of your booking if you have a specific request or are joining other guests on the night, these can be considered within reason however we must know prior to the event.
Respectful Cultural Interpretation Protocols
Throughout the night you will be taken through specific Indigenous interpretations, culinary discussions and being brought into our family cultural space. We ask all our guests attending to be open, mindful and respectful of this important process which solidifies this unique bespoke experience as just that.

We would like to state that this is an Indigenous led food journey not a gastronomic culinary experience.
Please be mindful of our sustainability approach of keeping your plate & cutlery for all 3 mains. Starter & Dessert settings will be served separately.
Dietary Requirements
Our experiential dinner offers a carefully thought out set menu with considerations to accommodate certain dietary requirements. We will do our best to cater for requests, we also can make slight adjustments to the menu offering e.g - a pescatarian will receive a larger fish, miss the beef and gain extra sides and on request the extra vegetarian option for a main.
We do want to stress the importance of informing us upon booking of your dietary requirements (no less than 48 hours prior to event) we also would like to respectfully put the onus back on the individual/group contact to assist us in defining the request.
Mirritya Mundya also cannot guarantee that traces of allergy specific products would be present for the dishes served, however we will do our utmost to include everyone we can to enjoy the night. The specific dietary requirements will be asked in the booking information, we would also ask if there is a specific request could you please note that in your other requirements section.
Indigenous Twist Food Journey Menu
Stringy Bark Starters
Timber Platter Boards
Native Thyme, Pepperberry, Myrtle, Bush spice cheese. Indigenous nature fruits & dips. (GF) (V)
Local Oysters
Freshly shucked with Fingerlime butter (GF)
Messmate Mains
Snapper in Paper Bark
Smoked whole baby snapper in Paper Bark with Lemon Myrtle. (GF)
Sarsaparilla Cherry Beef
Low & slow cooked beef brisket coated in our secret spice with Davidson Plum sauce (GF)
Lilly Pilly Chicken
Our special cut chicken pieces slowly smoked, peppered with seasoning, then smothered in Lilly Pilly sauce (GF)
Vego Sides
Bush Tomato cauliflower, Steamed green beans in Bush Dukkha, Warrigal Green potatoes (GF) (V)
Vego Main Option
We offer our vego friends as a first main choice alternative a Native Stuffed Pepper (GF)(V)
Note- This dish is on request only, it will be served as a first main and all vegetarian sides will still be served with this option as a complement. We cannot offer this without being notified prior to the night.
Snow Gum Sweets
Indigenous dessert boards
With nature sweets from country, tarts, meringues & chocolates (GF) (V)
Yellagan Ngukai (Good Drink) Bar (Non- Alcoholic)
Our in house beverage bar is serving some of the best bush tucker flavoured drinks in the country, the plus side is they are all alcohol free. This also aligns with our cultural foundation of a substance free immersive food experience.

Beverage Menu
Sobah Beers (Non- Alcoholic)
Fingerlime Cerveza, Pepperberry IPA, Lemon Aspen Pilsner, Wattleseed Gold, Davidson Plum Ale
P & V Merchant House Wine (Non-Alcoholic)
Rose, Red, Sparkling
Yellagan Ngukai House Specials (Non-Alcoholic)
Finger Lime & Rivermint Tonic, Sarsaparilla & Davidson Plum Cider
Beverage costs are separate from dinner package.
Table Service
Payments- Eftpos Only

Dinner Package Includes
5 -Course-1 Starter (Grazing Boards)- 3 Main Dishes (3 proteins- 3 sides)-1 Dessert (2) Indigenous Twist Food Journey (6-9pm)
Sit Down Platter Table Style - Indoor, Outdoor (undercover) & Garden area.
Smoking ceremony, cultural interpretation & Yidaki performance

Dietaries prior (48 hrs.)
Max- 40 guests
Cancelation Terms Apply - No refunds for no shows, or inside 30 days of event
Images by @ Jasper Avenue